International Schools
International Schools
Why international education?
International education enriches the curriculum. It also gives young people a window into different cultures and countries, helping them develop as responsible global citizens and preparing them for life and work in a global society.
What is the International School Award?
The British Council's International School Award is a globally recognised accreditation, which helps schools gain recognition for their international work. We are very pround to have achieved the very highest level of this award, which is presented to schools that:
work with international partners on a range of projects, sustaining activity throughout the academic year
are embedding international work across the whole school
share educational practice with partners in other countries and implement changes across the school.
Our Partner School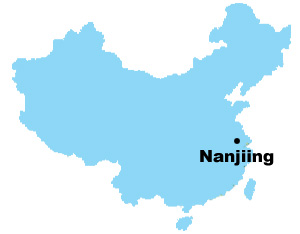 Seven years ago, we established a link with our partner school in Nanjing, China. This partnership has developed over the years and we consult with our foreign counterparts on a regular basis to devise various joint curriculum projects, which explore different global themes. They have involved various means of communications including exchanging letters, PowerPoint presentations, videos, work as well as holding various Skype sessions.
Which international activities will our pupils be taking part in this academic year?
1: Radical Recyling
This project involving our partner school will involve looking at different ways to help our environment with a focus on recycling. Both schools will learn about recycling within their own country and the country of their foreign counterparts. In F1, the children will be looking at recycling both in school and at home through their reading, writing and artwork. In Foundation 2, the children will read a story about a monster that learns to reduce, re-use and recycle and will complete various activities involving pollution, wasting water, recycling paper and saving electricity. In Year 1, the children will learn about local recycling and waste centres. They will design posters in art to show how they can care for environment, make bird feeders in design technology and complete instructional writing. In Year 3, the children will look at the process of recycling paper and plastic and create comic strips to represent this. They will also look at the life cycle of a plastic bag and develop opinions on why the Government brought in the 5p bag charge. They will visit a recycling centre and take part in a variety of activities linked to what can be put into their recycling bins at home and how long it takes certain things to decompose in landfill sites. Following their visit, they will produce a presentation using ICT and will complete a piece of work persuading people to recycle. The Eco team will promote awareness through assemblies and the children will take part in Waste Week.
2. Sustainability Superheroes
This project will look at global sustainability as well as sustainability within our school with a particular focus on bio-diversity within our school grounds. In Year 2, the children will look at tigers focusing on the fact that they are an endangered species. They will carry out research and produce non-chronological reports and take part in an assembly to pass on the information that they have learnt to parents, who will have the opportunity to contribute to the sponsorship of two tigers through the Born Free Foundation. In Years 3 and 4, the children will look at sustainability within our own outdoor area. They will learn about the sustainable use of land through growing and developing their own food sources. They will also develop wildlife habitats within our outdoor area as well as looking at the water cycle and ways in which we can save water. in year 5, the children will study the Amazon rainforest and examine the reasons for deforestation as well as it's effects . They will write persuasive letters to loggers. They will also examine the fragility of the Antarctic environment and the need for it's preservation. They will then complete discussion writing considering the following question - is the preservation of Antartica as a site of peace and science merely a romantic idea and very unrealistic in modern times? In Year 6, the children will look at inventions that were made during the time of the industrial revolution and the impact these have had on climate change.
3. Our Universal Rights
Pupils across the school will examine the 17 Sustainable Development goals, focusing on the goal of providing education for all, up to the age of 15, by 2030. They will also take part in the 2017 Send My Friend to School Campaign. Related work will involve pupils learning about the inequalities that exist in education across the globe. They will examine what school life is like for pupils in other countries and draw comparisons with their own experiences of education. Following on from this, all pupils will debate the most important aspects of a good education and they will display this on a paper jigsaw piece. All puzzle pieces will feature a message about the importance of investing in education and these will be send to the local MP. Year 3, will examine the rights of the child through their P.S.H.E. lessons. They will distinguish between want and need and debate which is the most important right, looking at the lives of children from other countries. They will also examine the rights of the child through their PSHE lessons. Activities will include: distinguishing between wants and needs; debating which is the most important right; looking at pictures of children from different countries and comparing our lives to theirs. Year 6 pupils will engage in a topic about the life and work of Nelson Mandela. As part of this they will write biographies in their English lessons. Their related PSHE sessions will also look at equality and human rights. Aims and outcomes: All pupils will develop an understanding of some of their fundamental rights that they have as a child. Mainly, the right to a quality education. They will begin to understand that although these rights should be universal, many children across the world do not experience them. Pupils will develop empathy for those children in situations less fortunate than themselves.
4: Our Rights and Responsibilities
As part of the PSHE topic 'Being Me in My World' pupils in years 1-6 will look at the rights that they have as a member of our school. For example, the right to feel safe. They will then consider how they are responsible for ensuring that these rights are upheld e.g. by playing nicely with their peers. Activities will include: ranking responsibilities from most to least important; generating lists of possible rewards and consequences; learning about rights listed in the United Nations Conventions on the Rights of the Child. Each class will pass on ideas about rights and responsibilities to the school council and these will be transformed into a whole school learning charter. Pupils in all year groups will consider their responsibility for making the school a safe place by taking part in Anti-Bullying week. Various activities may include: role plays, designing posters and setting up a buddy system across the school. The topic of bullying will also be covered in PSHE for years 1-6. Y1 pupils will develop display work that includes an anti-bullying slogan and celebrates similarities/differences between pupils. Year 2 will role-play scenarios in order to understand what constitutes as bullying. Year 3 pupils will work together to create paper chains which feature ideas about how to help someone who is being bullied. Year 4 will consider how it might feel to observing bullying behaviour and how you should respond. Year 5 will learn about racism and develop a logo. Aims and outcomes: By looking at their rights as a pupil, children will develop a clear sense of identity and belonging with regards to the school community. They will understand that everybody has an active role to play in ensuring that important rights are met. Collaborative work on rights and responsibilities will foster the skills of cooperation, team work and democracy.
5. A Fair World
This project will focus on fairness and equality and the idea that in a fair world everyone would have their basic needs and rights met, enjoy equal rights and opportunities and be free from discrimination. The whole school will complete a variety of Fairtrade activities which will include completing drama activities to develop their understanding of the concept of Fairtrade and producing information booklets about what Fairtrade represents. Each year group will also examine the journeys of different products and complete various related activities. As part of their DT work, children across the school will also be competing in our Fantastic Fairtrade Bake Off to whip up the most delicious creation. All entries will then go on sale at our annual Fairtrade Tea Party which will raise awareness of this important concept within the local community and provide members of the public with the opportunity to learn more about the impact of Fairtrade and why it's so important. Children across the school will create persuasive posters to be displayed on their stalls and write recipes to accompany their products. In year 3 the children will also examine the roles of men and women within the family. The children will be provided with a set of 'responsibility' cards (e.g. washing the car, feeding the baby) and the children will have to work in groups to sort them into roles of men/women/both. This will be followed by discussions and comparisons will be made. Aims and outcomes: This activity will provide children with the opportunity to explore many issues that face our global society, where are food comes from, interconnectedness and the power of the individual. They will develop/further develop their understanding of the concept of Fairtrade as well as developing their understanding of fairness and equality.
6: Festivals and Celebrations
This project, which will be completed alongside our partner school in China and will with a focus on festivals and celebrations. Both schools will learn about important festivals and celebrations linked to their own country/continent and that of their foreign counterparts. Children across the school will study different Christian festivals including Christmas and Easter . In KS2, children will also look at how other European countries celebrate Christmas, making various comparisons. This will be linked to a variety of curriculum work. In their MFL lessons for example they will learn to sing French carols and perform a short Christmas story in the target language linked to French traditions. These activities will also culminate in a production for parents, at the end of which they will have the opportunity to taste traditional Christmas treats from other European countries. Children across the school will examine how people celebrate Chinese New Year. Children in nursery and year 1 will look into the culture and traditions surrounding this festival and will taste different foods. In KS2 the children will learn songs, create artwork and make lanterns as part of their DT work. In their Mandarin lessons they will also learn key vocabulary and phrases and complete related activities. As part of our whole school Arts week each year group will also focus on the religion they have been studying throughout the year. The theme in 2017/18 will be 'Bright Lights'. Aims and outcomes: The main aim of this activity is to develop children's understanding of identity and belonging and create respect for others. The children will deepen their understanding of the Christian culture and beliefs as well as their understanding of other cultures and religions.
7. Seeking Sanctuary
This activity will be completed in collaboration with our partner school. The children will learn about why people become refugees, where refugees come from and why they come to places like the UK. The children in Foundation Stage and Key Stage One will look at famous stories of sanctuary such as Snow White and the Seven Dwarfs. They will come up with five things they would take with them if they had to leave their country, draw these things in a suitcase and write about them. The children in Key Stage 2 will look at the journeys of refugees from different countries and study the causes of the refugee crisis . They will also write letters to MPs and look at the contributions refugees such as Albert Einstein have made to our society. Children across the school will create artwork to help change public perceptions. Aims and outcomes: Develop children's understanding of what it means to seek sanctuary and to dispel some negative myths Develop children's understanding of why people become refugees, where refugees come from and why they come to places like the UK Examine wider issues of human rights and social justice.
Files to Download