Healthy Schools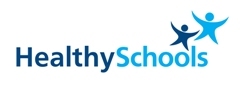 Our school is proud to be a Healthy School and we are working towards renewing our status at the end of the year.
The Healthy Schools programme aims to support schools to help their children and young people to grow healthily, safely and responsibly and to become active citizens who do their bit for society and for the environment. The refreshed Healthy Schools toolkit builds on the underlying principles of the English National Healthy Schools Programme and is available to any school or setting. It has been revised in consultation with schools and health partners. Content is aligned, where possible, to the Ofsted framework and other available Ofsted guidance.
The School Health Check which we complete is an improved, simplified and Ofsted-ready version of National Healthy Schools Status.
The School Health Check:
ensures that we have the fundamental elements to maintain Healthy School Status.
gives us a whole school picture of health and wellbeing and creates a summary report of grades for each criteria and core area of Healthy Schools.
enables us to evaluate health and wellbeing across 43 criteria split across 4 core areas:
Personal Social Health Education (PSHE) - 13 criteria
Healthy Eating - 11 criteria
Physical Activity - 10 criteria
Emotional Wellbeing and Mental Health(including staff wellbeing) - 9 criteria
The written report provides useful evidence of provision for/ impact on Spiritual, Moral, Social and Cultural (SMSC) development, learning as well as behaviour and safety.
Files to Download